Prince Mohammed bin Salman launche the "Green Saudi Arabia" and "Green Middle East" initiative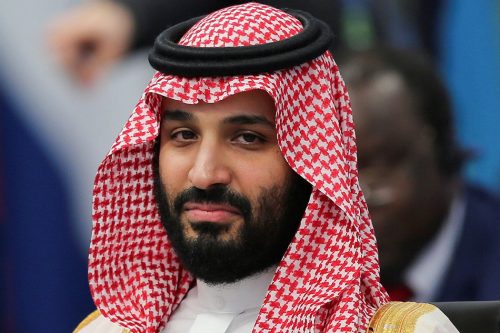 Kathmandu,
According to a press release issued by the Embassy of the Kingdom of Saudi Arabia  in Kathmandu that The Saudi Crown Prince His Royal Highness Prince  Mohammed bin Salman bin Abdulaziz launched the "Green Saudi Arabia" and "Green Middle East" initiative which affirms the Kingdom of Saudi Arabia's desire to protect the environment, combat climate change and face environmental challenges in the region represented by high temperature and low level of rainfall, rising dust waves and desertification posing economic threat to the region. The Saudi Green Initiative aims to improve the quality of life and protect future generations by increasing the level of vegetation, reducing carbon emissions, combating pollution, land degradation and preserving marine life. The initiative includes planting ten billion trees in the Kingdom, thus reducing carbon emissions by 4% of global contributions, and raising the share of clean energy for energy production in the Kingdom by 50% by 2030.
The Green Middle East initiative aims to coordinate efforts and keep pace with regional and international developments, for which the Kingdom has launched a regional road map for the region to contribute significantly to achieve global goals to confront climate change by enhancing the efficiency of hydrocarbon technologies in the region and launching the largest plan for reforestation in the world that aims to plant 50 billion trees in the Middle East region that  represents 5% of the global target for planting a trillion trees. That will be in partnership with sister countries of the Cooperation Council for the Arab Gulf States and the Middle East countries and in cooperation with all allies from countries and organizations that aspire to work together to achieve the goals of Green Middle East initiative.
The Kingdom of Saudi Arabia will hold an annual summit called "Green Middle East Initiative" in presence of country leaders, ministries and officials working in environment field to discuss the details of initiatives and the mechanism for their implementation, starting from the fourth quarter of 2021 and over the next two decades. And, the Kingdom will seek, in partnership with the countries of the region, to discuss mechanisms and opportunities for financing initiatives for countries with low resources, sharing technologies and experiences between countries to reduce carbon emissions resulting from oil production in the region, and developing innovative methods of irrigation from recycled water and rainwater, among others.