COVID-19 threatens the very survival of restaurants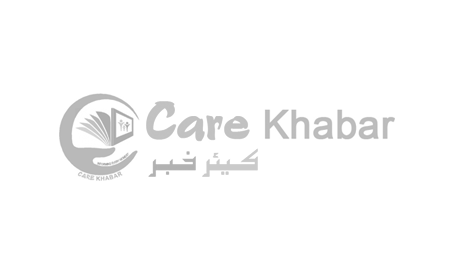 By: NUSHRAT JAHAN
The restaurant industry is one of the industries worst hit by Covid-19 across the globe. According to Restaurant and Bar Association of Nepal (REBAN), there are 3,300 registered restaurants in the country. "The industry directly employs more than 60,000 people, the majority of whom have been rendered jobless by the lockdown," says Araniko Rajbhandari, president of REBAN.
After lockdown of the COVID-19 pandemic, restaurant revenue has declined by more than 75% in some areas (Thamel). At first, this was largely due to the advice consumers were given to stay home and secondly due to declined in foreign customers (or even apparent unfounded bias against Chinese restaurants in particular), but now many states are enforcing dining room closures as shelter-in-place directives or orders are issued and enforced.
How is this affecting restaurants, and what are local restaurants owners doing about this large shift in how their business is operated?
While some restaurants have had to close altogether (temporarily or permanently), many are shifting their operations to delivery and takeout services, even if they've never done this type of businesses before. It's a way to keep business running, keep their employees paid, and keep providing food for their local communities.
We were able to interview the owner of a local Shafqat Halal Food restaurant that has locations in Thamel to see how the business is handling the pandemic and what they expect from the future.
How is COVID-19 impacting local restaurants?
While the impacts of COVID-19 on restaurants may seem obvious, the effects are different across the industry.  Restaurants that have never offered takeout services are seeing drastically different results compared to fast-food chains that have always had drive-thru service and have easily adapted to a fully delivery business model.
Shafqat  has seen a drastic shift as they've had to close their dining rooms to customers. According to Imtiyaz Wafa (Owner of Shafqat Halal), about 60-70 percent of their sales were declined. So shutting their doors definitely hit them hard.
Imtiyaz says that unfortunately they have had to let a couple of their high-school-aged employees go. "We wanted to make sure people that depended on an income were able to keep their jobs. And our main objective is to see what we can do to at least get a paycheck trickling in right now (for our employees)."
Many restaurants have seen similar experiences as their states go on lockdown and more people start ordering food to their doors.
A brief summary of national restaurant data during the COVID-19 crisis
Because there was such a fractured and delayed reaction to the corona virus across the country, the numbers really vary by state. But here are the big milestones of March, 2020 from a national level
March 15 showed the first sign of potential trouble ahead—restaurant revenue was down slightly on the 16th, 117th, 118th (-1% to -5%)—prior to that, revenue was had been consistently declined.
After 24 March fully locked down situation create big trouble for restaurant and employees.
The government on 15 June had changed the format of lockdown and restaurant started takeaway services.
As state and local officials continue to take drastic measures in an effort to contain spread of the novel coronavirus (COVID-19) continues to spread, local restaurants and bars have been hit especially hard.
Several states have already restricted restaurants and bars to operate as "takeout only," and more states are likely to take similar measures very soon. Even without such measures, as more and more people begin to practice social distancing, there's little question that local restaurants and bars are in for some tough times.
While the restaurants have had zero revenue since the lockdown started, Rajbhandari says, they still continue to have operational costs. "Most restaurants spend about 18 to 22 percent of their revenue paying staff salaries, and despite the lockdown, many restaurants are still continuing to pay their staff," says Rajbhandari.
Another major concern, according to Rajbhandari, for restaurateurs is rent. "More than 90 percent of restaurants are located on rented premises," says Rajbhandari, who says that he hasn't heard of incidents of landlords pestering restaurateurs to pay rent for the past two months. "They have shown solidarity with restaurateurs, which is something we all need to do during these trying times."
And to ensure public health safety, the restaurant association is currently working with the Nepal Tourism Board and creating standard operating procedures for its member restaurants. "The road to normalcy is going to be long but until then what we can do is make sure we survive," says Rajbhandari. "For the foreseeable future, restaurants will have to content if they even manage to make 50 percent of the revenue they had before Covid-19. Right now, the focus has to be on survival."
What precautions are local restaurants taking to ensure the safety of their employees and customers?
The food industry is highly regulated and has specific guidelines in place when it comes to hygiene and sanitization. Most restaurants (if not all) already had the necessary hand washing and hygiene precautions in place to ensure their customers' safety.
Shafqat was sure to share on their social media channels and in their restaurant that this is something that they have always done and they want to ensure customers they are taking the right actions to ensure cleanliness and safety.
However, due to heightened awareness and concern, restaurants, along with several other restaurants, has adopted extra precautions regarding employees showing potential symptoms of the corona virus disease.
What changes have taken place in the restaurant industry since the pandemic began?
The largest shift in the restaurant industry has obviously been a forced, immediate transition from dine-in to takeout/curbside/delivery services. Restaurants that didn't previously offer takeout or delivery services are struggling the hardest as they scramble to get these services started.
Obviously this crisis is having a serious financial impact on pretty much every business. But beyond the changes in demands to the restaurant industry, owners are also seeing positive changes in how business owners, employees, and customers are working together to help one another out during this crisis.
What's in store for the future of local restaurants?
The sad reality is that not every business is going to make it through this crisis. That's just the nature of this unprecedented, global pandemic.
However, local businesses should stay positive, optimistic, and look for ways to innovate, update, and contribute. Restaurant Owners place an important emphasis on employees and customers during this time. "Our main goal is that we make sure our employees are paid and that our customers are fed.
At this point, they are doing what they can to keep business running and keep the bills paid just to make it through this pandemic. Eventually, the hope is that everything will start to move back to normal.
Hope for the future is what is keeping a lot of businesses and people moving forward right now. Despite what it might feel like, this pandemic won't last forever.