Muslim Auto Driver 'Assaulted' After He Refused to chant 'Modi Zindabad', and 'Jai Shri Ram, In India's Rajasthan
The Police said, two men accused of beating Gaffar Ahmad pulling his beard and asking him to "go to Pakistan were arrested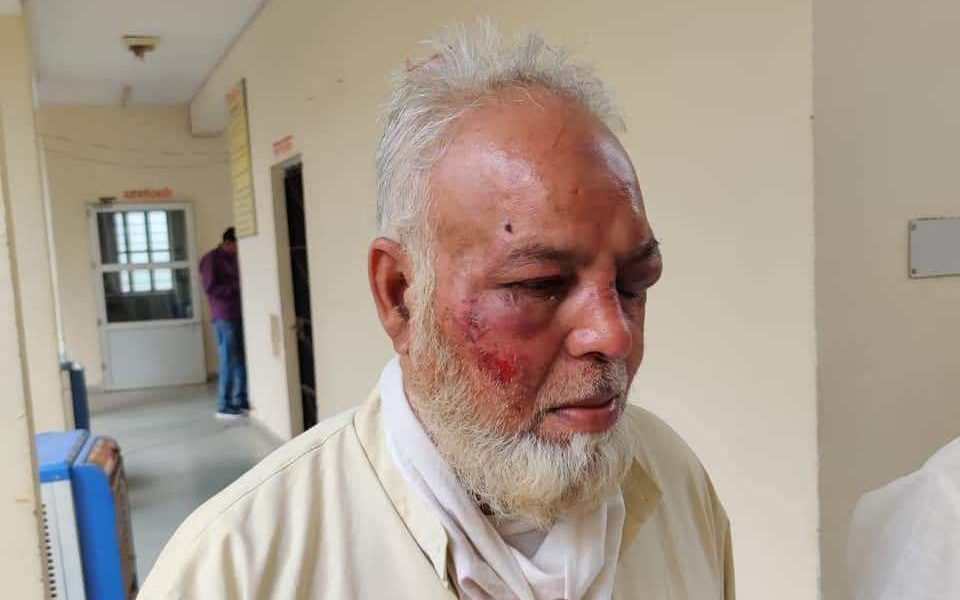 Carekhabar/Farhan Noor
According to FIR registered by victim, around 4 am on Friday, When He was returning after dropping off passengers at the railway station. Two men in a car stopped him and asked him for tobacco. However when he offered them tobacco they declined to take and allegedly asked him to chant 'Modi Zindabad' and 'Jai Shri Ram' the on his refusal they thrashed, and slapped. He just took his auto from there but they stopped him again and beat him up brutally. He lost 2-3 teeth. He sustained serious injuries on his left eye, cheek, and head as they assaulted him with stick. After beating him up, they said that will rest only after sending him to Pakistan. He fell unconscious and come home after regaining consciousness, "Gaffar Ahmad stated in the FIR.
Mr. Gaffar has also accused the two men of stealing Rs 700 from him along with his wristwatch. According to the Police, the two accused have been arrested on Friday.
"After the FIR was registered, we arrested Shambhudayal Jat, 35, and Rajendra Jat, 30. These men had parked their vehicle and were consuming alcohol when they stopped Gaffar, "said Pushpendra Singh, station house officer, Sadar Police station, Sikar.
"Both culprit have criminal record – 7 case are registered against Shambhu Dayal and 2 cases are registered against Rajendra," added Pushpendra Singh.
These incident are not shocking anymore in India after 2014 or RSS backed political parties comes in the power, these type of incidents (Muslims are lynch) heard every day.