Saudi Arabia and Nepal Sign MoU of 30 Million USD Soft loan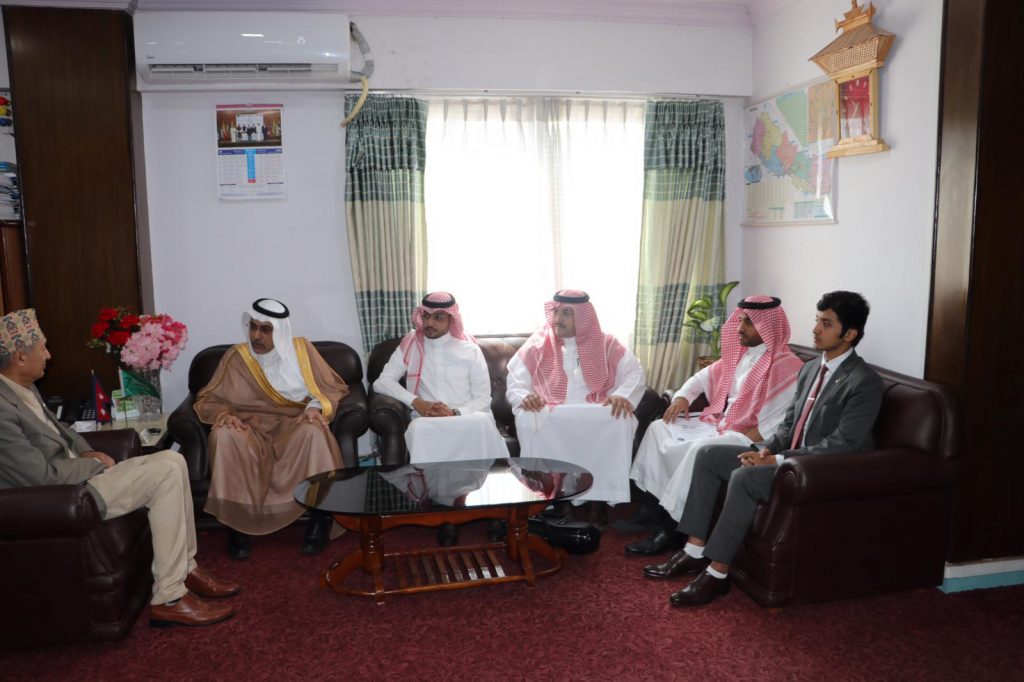 Kathmandu (Carekhabar Reporter)
According to press note was released by the Saudi authorities that the  Saudi Fund for Development for the Program for Reconstruction of Houses, Health and Education Facilities in Earth-quake Affected Areas Region in the Federal Democratic Republic of Nepal , Today A soft loan agreement in the amount of (112,500,000} Saudi Riyals, equivalent to thirty 30 Million US Dollars, was signed in Kathmandu between the Government of the Federal Democratic Republic of Nepal, represented by H. E. Dr. Rajan Khanal, Secretary of Finance, and the Saudi Fund for Development, represented by H. E. Dr. Khalid S. Alkhudairy, Managing Director and Vice Chairman of The Saudi Fund for Development. with presence of Mr. Mohammad Alkhudayry DCM of Saudi Embassy in Nepal.
The amount of this loan is allocated for financing vital project in the post earthquake reconstruction works. The project aims to rebuild around (6,000) houses, (201 schools and (25) Medical centers.
The signing of this loan agreement shows the great interest of the Kingdom of Saudi Arabia in supporting the sincere and continued efforts of the Government of Nepal in recovery from the devastating earthquake disaster and moving toward wellbeing and economic prosperity of the friendly people of Nepal. It will also deepen the bilateral cooperation and enhance the good relations that exist between the two countries.