PM Deuba confident about getting a vote of confidence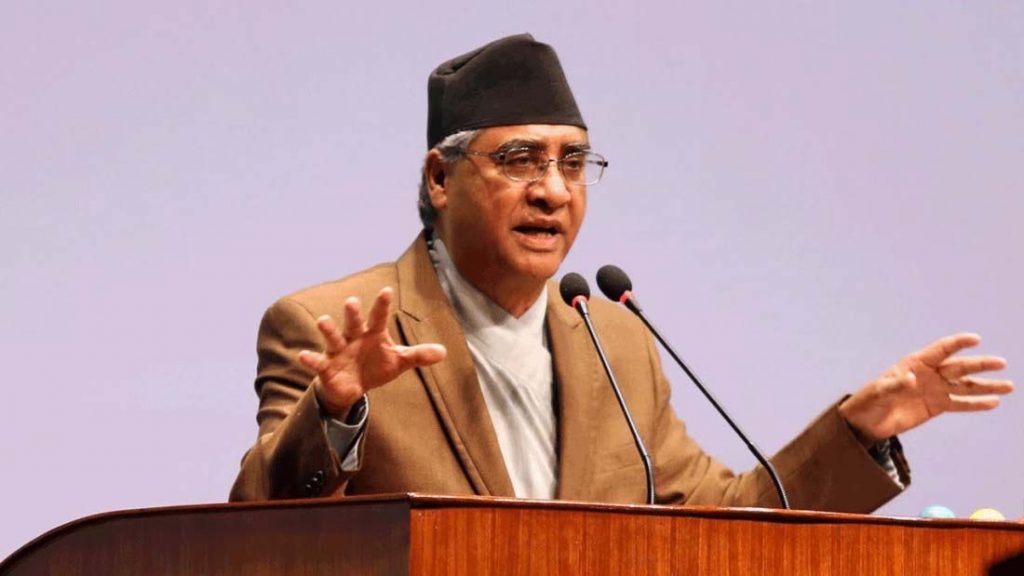 KATHMANDU: Prime Minister Sher Bahadur Deuba is set to take a vote of confidence at the reinstated House of Representatives Sunday as he is almost certain to pass the floor.
Nepali Congress Whip Pushpa Bhusal said that a motion of confidence will be tabled in the meeting of today's HoR to be held at 4 pm.
It may be noted that a total of 149 lawmakers had submitted their signatures to the President's Office demanding that Deuba be made the Prime Minister, while 146 lawmakers had signed the writ petition filed in the Supreme Court, which later reinstated the Parliament.
Deuba was sworn in as the Prime Minister last Tuesday following the reinstatement of the parliament.
According to the constitutional provision, Deuba must take a vote of confidence within 30 days.
According to Article 76 (5), Deuba, who became the Prime Minister, needs the support of 136 lawmakers for a vote of confidence.
Apart from the UML's Madhav Kumar Nepal faction, 61 lawmakers are from the Nepali Congress, 48 ​​from the Maoist Center, 12 from Janata Samajbadi Party (JSP), and one from the Jana Morcha Nepal, which will vote in favor of PM Deuba.
Meanwhile, six lawmakers close to the Mahanta Thakur faction of the JSP have joined the Upendra Yadav faction.
With this, Deuba will have the support of 128 lawmakers barring the lawmakers of the Madhav Kumar Nepal's faction.
In the 275-member HoR, PM Deuba should garner at least 136 votes to win the confidence.
However, if he fails to win the confidence, the Parliament will get dissolved as per Article 76 (7) and that a mid-term poll should be held within six months.
The Supreme Court has already said that there will be no party whip as the lawmakers will be free to form a government as per Article 76 (5).
The SC has also ordered that lawmakers should not be taken action on the basis of voting.