Empowering Communities: Sulaiman Al-Rajhi University Students Spread CPR Awareness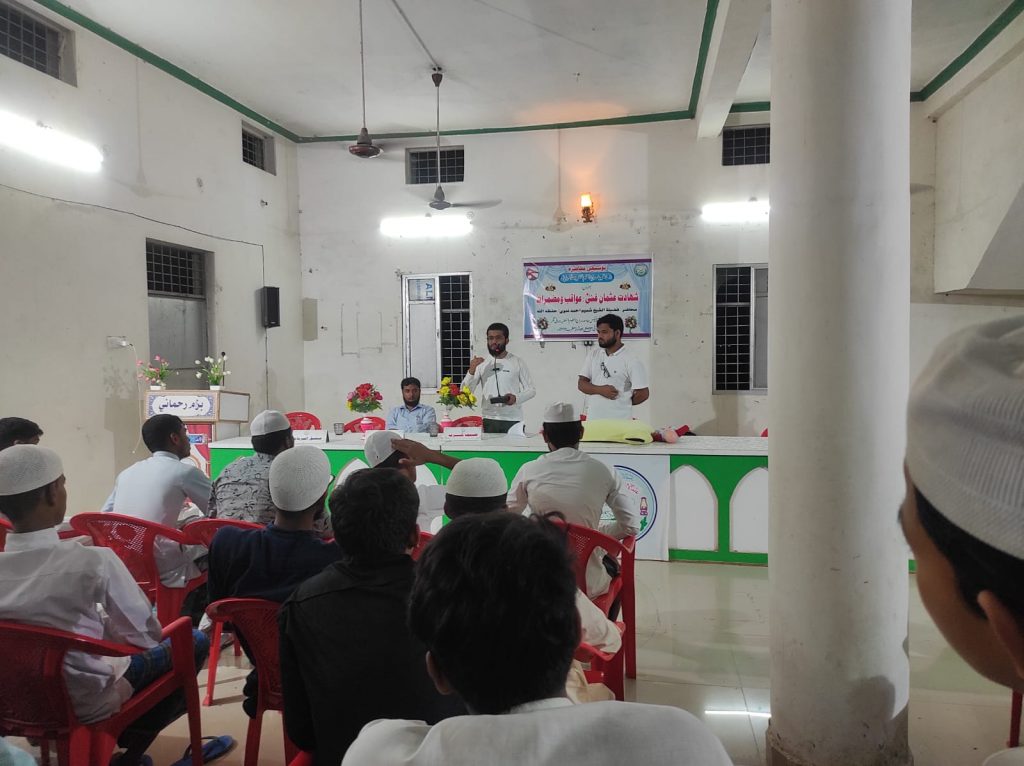 Carekhabar/Krishnanagar:- Every individual should know CPR is an essential Basic Life Saving Skill (BLS). If CPR is executed in time, it could be life-saving. Tarique Anwar Khan, a medical student at Sulaiman Al-Rajhi University, felt the need to educate society about CPR.
In coordination with Jamia Seraj-ul-Uloom, the program was organized on Wednesday, August 16th, 2023. The lecture was delivered by Tarique Anwar Khan and Khalid Akram, MBBS and BMLS students respectively at Sulaiman Al-Rajhi University, the opening of the program was through the recitation of the verses of the Book of Allah, by Izhar (BA 1st year), followed by Hamd which was presented by Juber (BA 2nd year) and a Naat by Faizur Rahman. Finally, after that, the host of the program, Nausad (BA 2nd year), invited Tarique Anwar to begin his lecture on CPR. The lecture began with the importance and need for CPR, and the necessity to be able to execute it. The lecture also covered the pre-CPR steps and the post-CPR steps. While Tarique Anwar was presenting the lecture, his colleague, Khalid Akram, demonstrated the steps on a mannequin.
Lecturers were thankful to student Mohammad Shadab for volunteering during the program, Hafiz Abdul Mateen for recording the video and coordinators Master Abdur Raheem and Master Abdul Khabeer for their sincere efforts in management.
The program ended with a question-answer session, in which some doubts from the students were answered by the lecturers.
Youtube Video : https://www.youtube.com/watch?v=nOz-LufZFw8