'Abdul Khan' Member of Parliament & former Union minister extend support to Madarsa & Islamic school
During his visit in Kapilvastu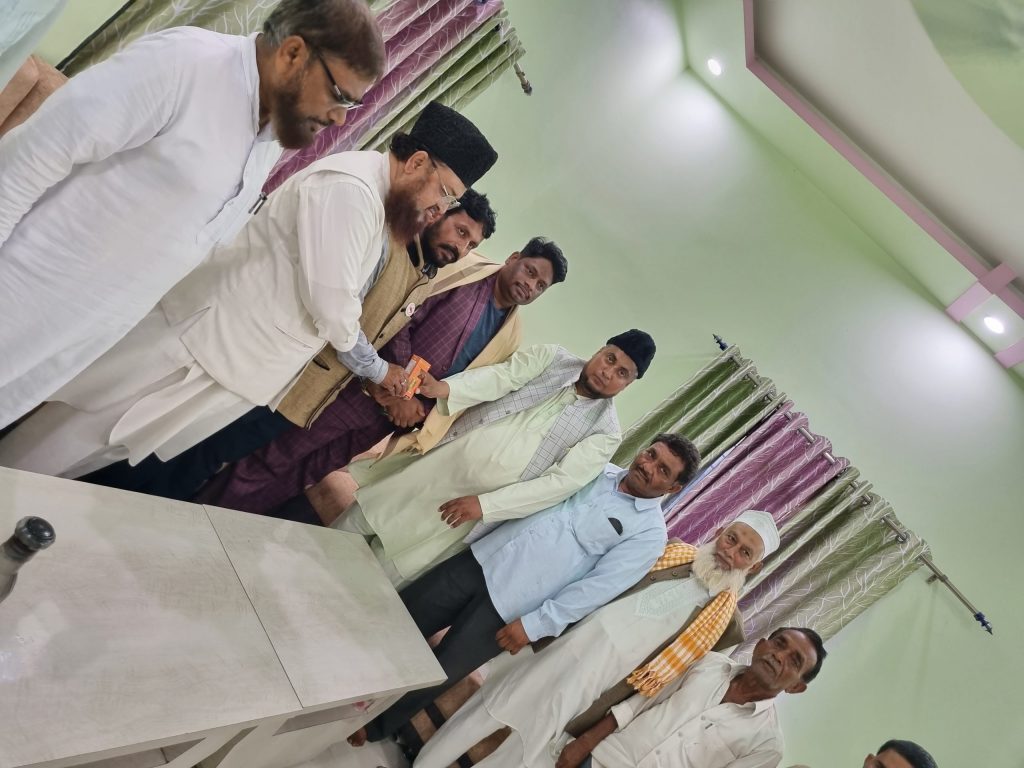 Carekhabar/Krishnanagar- At the invitation of Maulana Mashhud Khan Vice President of Madrasa Board Lumbini, former Union Minister Mr. Abdul Khan visited Krishnanagar Kapilvastu on 13 August. During his visit, Maulana Mashhood Khan extended a warm welcome to the city's dignitaries at his residence
Mr. Abdul Khan was briefed in detail about the Madrasa Board, and he expressed his happiness about the benefits that Madrasa have gained through it. He also mentioned that these benefits would be further increased in the near future.
Furthermore, the Minister of Lumbini Pradesh from the Janamat Party commended Mr. C. K. Gupta and pledged to provide support for Madrasa and to ensure appropriate salaries for teachers through his efforts.
This event witnessed the participation of notable figures including Maulana Zahid Azad Jhandangari, adviser of Rashtriya Madrasa Sangh Nepal, Maulana Zaheer Ahmed Barelvi, and Maulana Abdul Noor Seraji, who is a well-known social personality of the region. Additionally, prominent CPN politician Javed Alam Khan and others also attended the programme.
It is anticipated that this meeting will yield positive outcomes for Islamic schools and their students. The organizers expressed their gratitude to Madrasa Board Lumbini Pradesh Vice President Maulana Mashhud Khan Nepali and hoped for the continuation of such beneficial gatherings.