PM Oli warns of action against unruly party leaders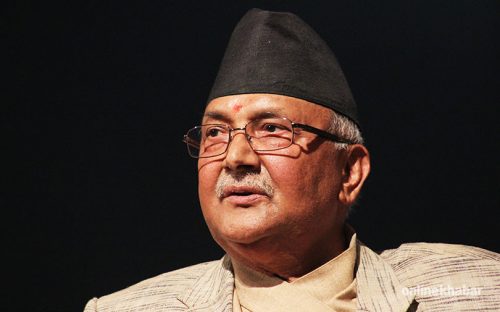 KATHMANDU: Prime Minister KP Oli has warned that he will take a stringent action against those who violate the party statute.
Speaking at a tea reception organized at Baluwatar on Tuesday, Prime Minister Oli said there is no room for indiscipline, anarchy and unruly activities in the party.
"There is no room for unruly and undisciplined activities in the party. The party will not let those go scot-free who carry out activities against the party statute," said Oli.
Leaders of Nepal-Khanal faction have been dissatisfied after party Chairman Oli nominated 23 former Maoist leaders including Home Minister Ram Bahadur Thapa to the central committee of the CPN-UML.
Saying that the party Chairman Oli is running the party in an 'arbitrary and autocratic' manner, the disgruntled faction is organizing a national gathering in the capital today.
The faction is making preparations to submit a concept paper on the current UML interparty dispute and its possible way out in the gathering. Over 2,000 leaders and cadres will participate in the conclave, claims the group.