Muslim youth engaged in social work on EID-UL-FITR occasion
Muslim youth of Jhandanagar serving Nepalese migrants coming from India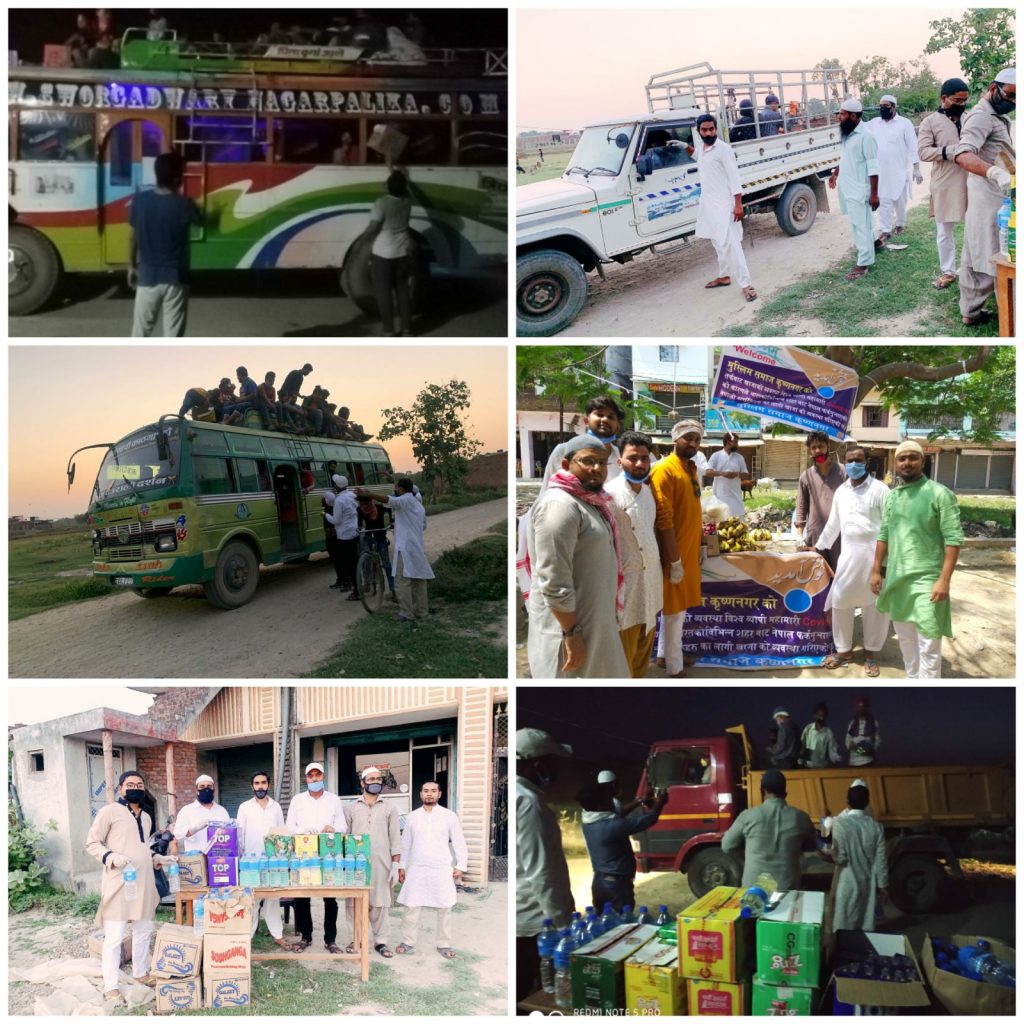 Krishnanagar / Care khabar / Farhan Noor Its sounds good to hear that the Muslim youth of Jhandanagar (Kapilvastu) is stepping to help migrant labourer coming from different cities of India.
This year the youth skipped their celebration and shopping of Eid-ul-Fitr and exploit all their energy and resources to help the helpless people coming from India.
Most of migrants are labourers and belong to lower class. They were stucked in different cities of India due COVID-19 lockdown of period of approx two months.
On the occasion of Eid-ul-Fitr the Muslim youth of Jhandanagar served the migrants with essential food and beverages at Indo-Nepal border.
As per the another source of information this service will be continued till the migrants come .
This initiative is started with assistance of group of people of Jhandanagar, naming Fauzan Noor, Abdussalam, Abdul Aleem(Tea Stall) and Junaid Faisal.