King of Bahrain welcomes Saudi cabinet decision to discuss elevating level of Bahrain-Saudi Coordination Council chairmanship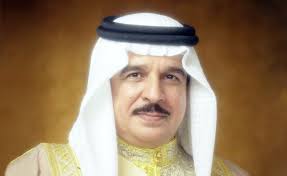 Manama, SPA — King Hamad bin Isa Al Khalifa of Bahrain has welcomed the decision issued by the kingdom of Saudi Arabia's cabinet during its session to hold discussions with Bahrain to raise the level of the chairmanship of the Coordination Council to the crown princes of the two countries.
King Hamad affirmed the solid historical ties between Bahrain and Saudi Arabia based on strong foundations of fraternity, visions, understanding, and coordination that the forefathers established and consolidated with the unity of their positions in various circumstances thanks to their strong bonds and common destiny.
Today, joint action between the two countries continues based on the forefathers' approach and with the same cohesion in order to establish and shape the features of a legacy for the future generations through the consolidation of deep-rooted relations and strategically strengthening them at various levels, the King said.
Prince Salman bin Hamad Al Khalifa, Bahrain's Crown Prince, Deputy Supreme Commander and First Deputy Prime Minister, stressed keenness to achieve the visions and aspirations of King Hamad by strengthening relations between the two countries through the Bahraini-Saudi Coordination Council in a way that contributes to further consolidating their distinguished bilateral ties at all levels and achieving a more prosperous future that fulfills ambitions and aspirations.
Bahrain Crown Prince praised the support and interest in the close fraternal relations between the two countries accorded by King Hamad and the Custodian of the Two Holy Mosques.
He praised the good efforts of His Royal Highness Prince Mohammed bin Salman bin Abdulaziz Al Saud, Crown Prince, Deputy Prime Minister and Minister of Defense, to strengthen relations and promote them to a higher level of cooperation and coordination.
He stressed his aspiration to consolidate work through the Bahraini-Saudi Coordination Council to enhance integration and cooperation in all fields in order to accomplish more positive achievements and results that have an impact on the development and prosperity of the two countries and peoples.