Indian Army Chief to handover military, medical equipment to NA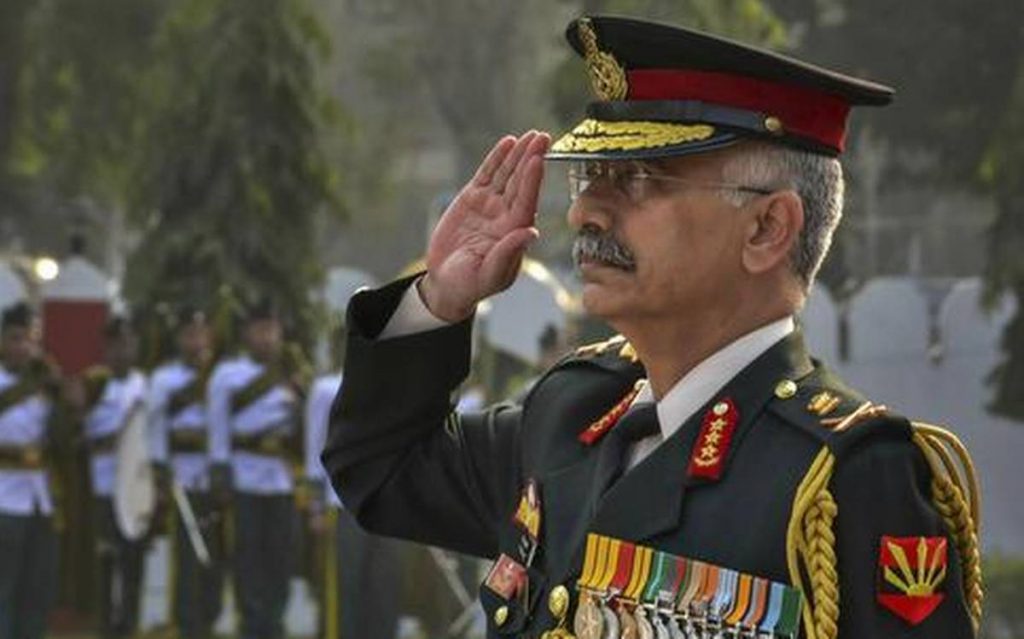 KATHMANDU: Chief of the Army Staff of the Indian Army, General Manoj Mukund Naravane, is scheduled to arrive in Nepal for a three-day visit to Nepal from November 4.
He is arriving here at the official invitation of Chief of Staff of the Nepal Army, Purna Chandra Thapa.
According to the Nepal Army Directorate of the Public Relations and Information, President Bidya Devi Bhandari would confer the honorary title of the Chief of the Army Staff of Nepal Army on Naravane.
There is a tradition between the Nepal Army and Indian army of presenting the honorary title of general to the CoAS of one another country
General Naravane is also scheduled to hold official talks with Prime Minister KP Oli, who has also taken the charge Ministry of Defense, as well as CoAS Thapa, according to NA Spokesperson Santosh Ballav Poudel.
Prior to the Indian Army Chief's visit to Nepal, India has already handed over some military equipment to the Nepal Army.
Even during his visit, the army is preparing to hand over a large number of ventilators and two hospital supplies.
"We are preparing to hand over medical equipment worth Rs 400-500 million and vehicle essentials for the Nepal Army. If all the preparations are completed, it will be handed over during the visit of the army chief. If not, we will hand it over after the announcement," an Indian Army official said.
General Naravane would arrive here leading a four-member delegation.