Young people come out to protest against govt, police use massive force against them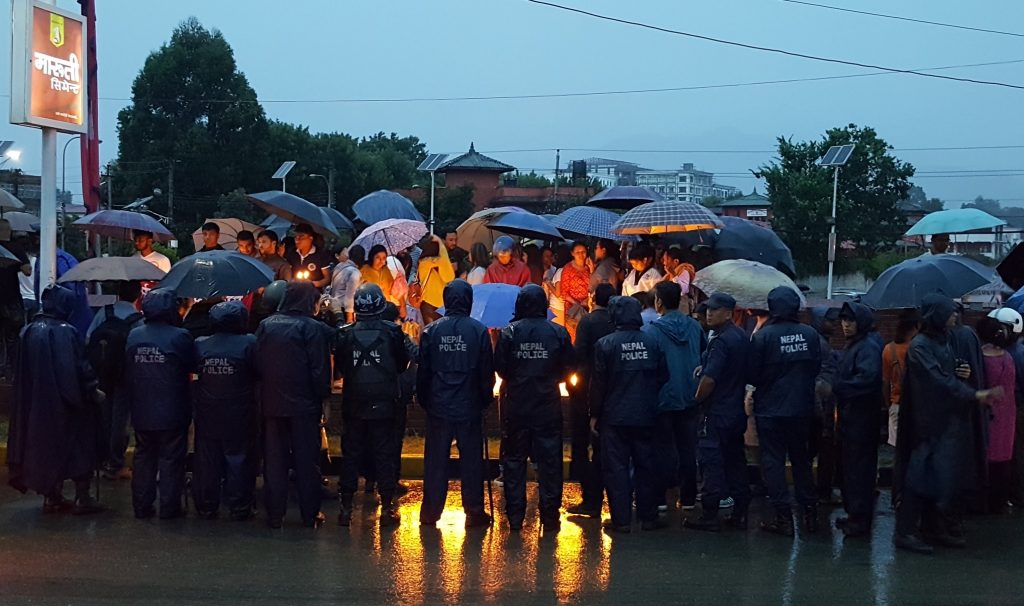 KATHMANDU, June 11: Young people in huge numbers were protesting peacefully at Naxal in Kathmandu, demanding transparency and accountability from the Oli-led government but the Nepal Police used force to disperse the crowd today.
At least 2,000 independent youths from all walks of life gathered in front of the Bhatbhateni Temple at around 11:30 Thursday morning, and chanted slogans: "Ginger and Garlic is not a solution", "We are not immune", "KP Oli is not a doctor", among other creative slogans.
Though the youths chanted slogans peacefully, police baton-charged the peaceful protesters, used water cannons and lobbed tear gas shells at them.
They maintained social distance and were protesting peacefully.
"Enough is enough. The government should be transparent. Where did our money go?" asked Sanjay Nepal, a protester.
The Metropolitan Police, Kathmandu, said that they were forced to intervene because the protestors violated the lockdown orders and entered an area declared as restricted by the Kathmandu District Administration.
"We didn't step an inch into the restricted zone. Don't know why we were lathi-charged," Nepal said.I
Inspired by young people's activism, Nepali Congress leader Rajendra Bajgain was also at the protest today. "My wife and children are stuck outside of Nepal, but they inspired me to join this movement," he told Republica. He also said that the young people should lead the new movement for lasting change.
The young people are protesting at 24 different places of the country on Thursday.