Kathmandu: Saudi Embassy going in the right way: officials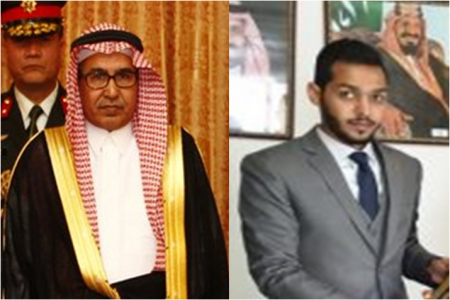 kathmandu,5 Feb (care khabar)
Saudi embassy with all departments going in the right way with providing available Services and facilities to the peoples and the Manpower Agencies according to the system, as said by the embassy officials with Carekhabar  correspondent today.
Saudi consulate provides services with all flexibility under the rule and regulations, but some time facing the problems created by the Manpower agencies, which resulted uncompleted job, Saudi Arabian embassy in Kathmandu follow the the rules of MOFA, and it must be follow by the people and agencies, as cleared by an official from Embassy.
according to the officials  the embassy has also noticed to agencies to avoid to repeating errors, but it continued therefore consulate decided to block the manpower agencies those doing mistake Repeatedly.
As the Consular general Mr. Mohammad Al-khudairy explained to the carekhabar about major errors, which repeating continuously by the Manpower Agencies like different profession in form and Mofa system, different name in passport and Mofa, authorization problems, uncertified documents, medical reports not updated online, barcode missing, wrong writing in the religion form.
Saudi embassy here in Nepal to provide the best services to the people And believe in creating a harmony environment between the Embassy and the people, Agencies as said by H.E. Dr. Musaid Almarwany, Ambassador of Saudi Arabia in Nepal.